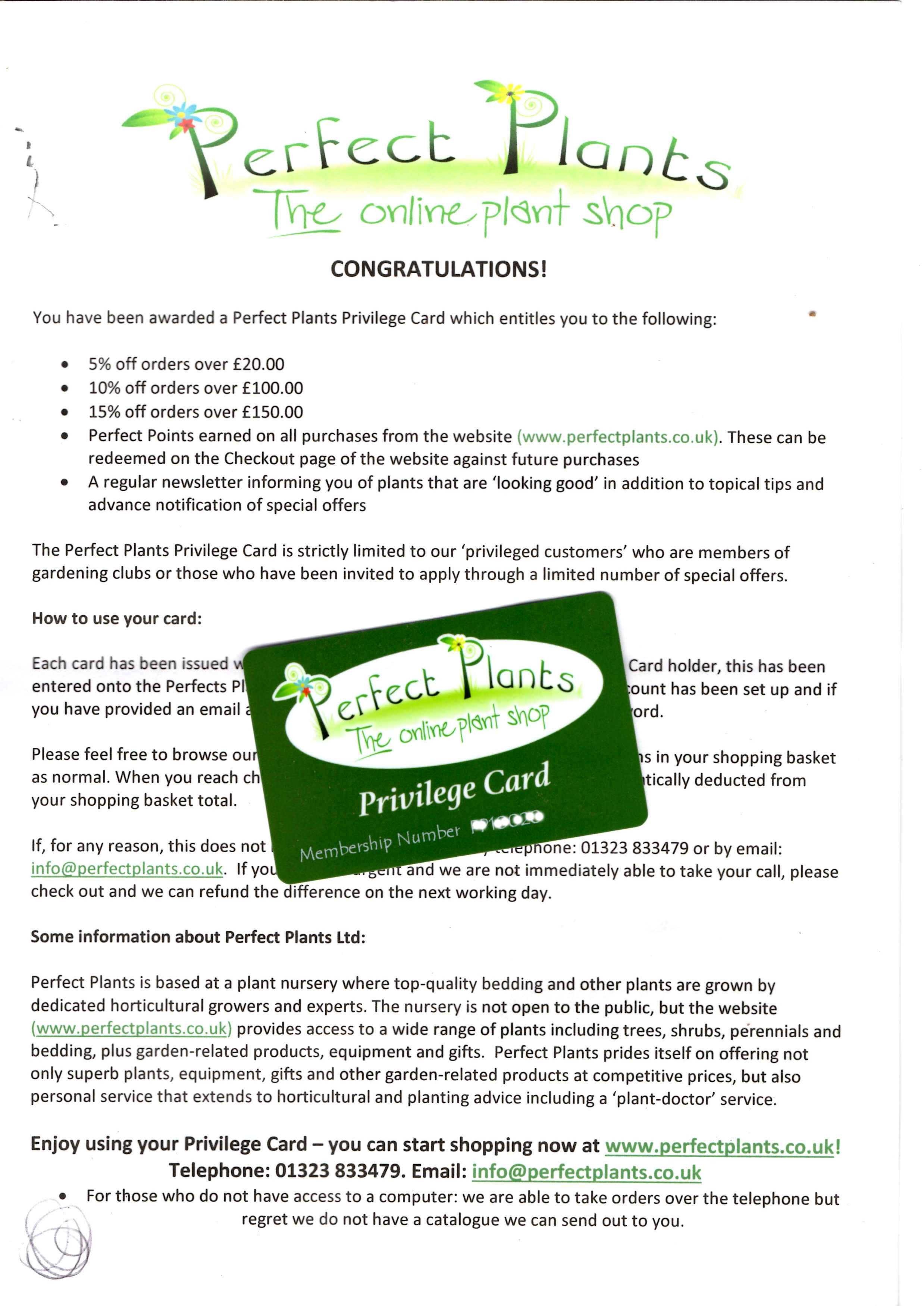 There's good news for all Full Frontalers – I have been approached by a new online Plant Shop offering Full Frontal members discount rates with a Privilege Card.
The website has bedding and other plants as well as other garden related products, equipment and gifts – even a Christmas Gift page. To take advantage of this offer
you could call 01323 833479 or email info@perfectplants.co.uk or to see what is available from the website www.perfectplants.co.uk
I hope you'll all get a chance to take a look at this offer and help to enhance your frontals!